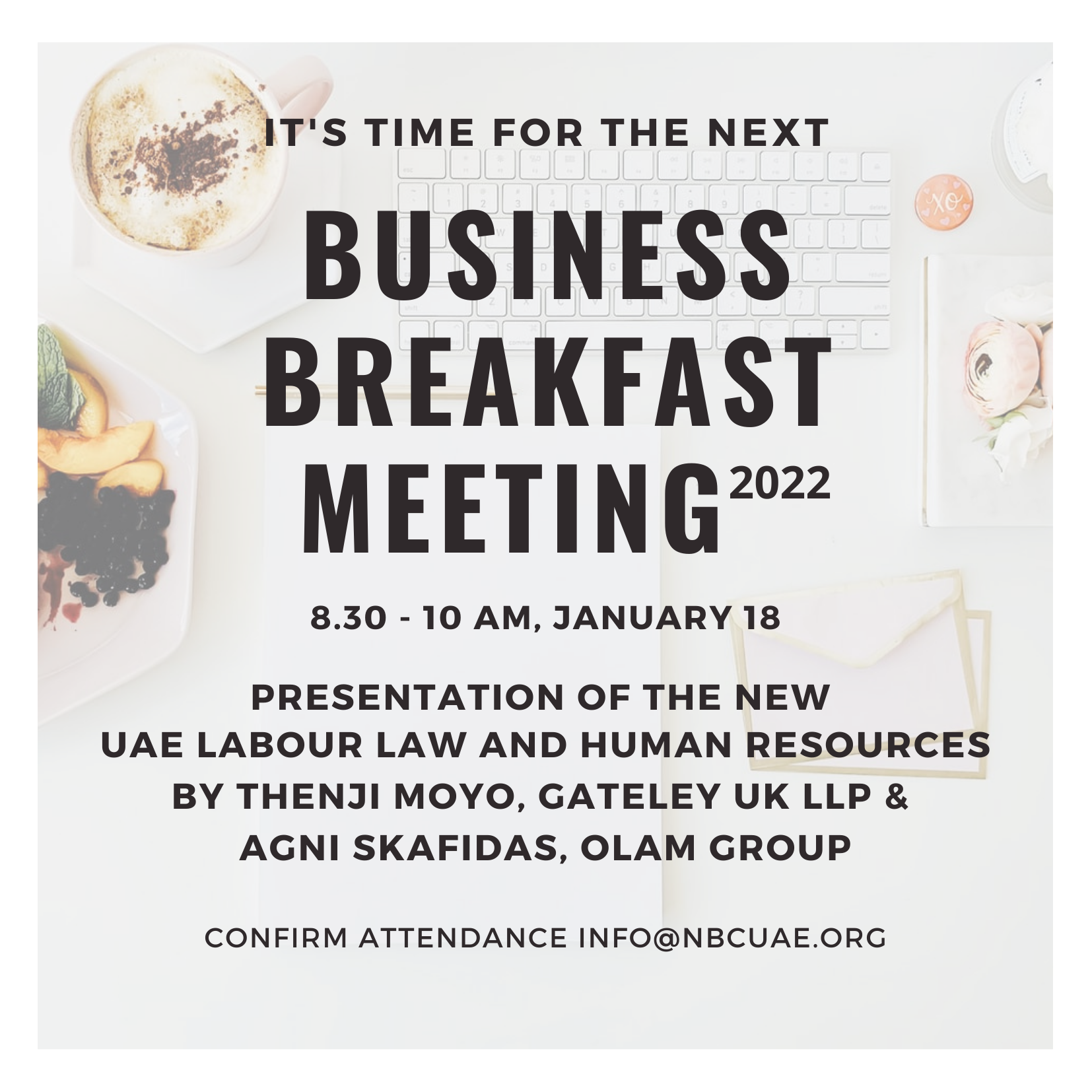 The New UAE Labour Law and Human Recources
NBC wants to invite you to the first Business Breakfast Meeting in 2022 – Online
Date: January 18th
Time: 8.30am – 10am, 1 hour presentation and Q&A
Topic: The New UAE Labour Law and Human Resources –  Be prepared for significant change
Presenters: Thenji Moyo, Legal Director and Head of Employment, Gateley UK LLP (DMCC Branch) and Agni Skafidas, Managing Director, OLAM Group
Understand the impact of the New UAE Labour Law on your organisation.
New employment contracts, new working models, new end of service benefits, etc.
Prepare for the changes and adjust your HR operations before the new law comes into effect on 2 Feb 2022.
Learn from our two experts in the regions about the details and how best to transition.
Please send an email to: info@nbcuae.org for registration. The meeting link will be sent Monday 17th of January.
RSVP: 13th of January