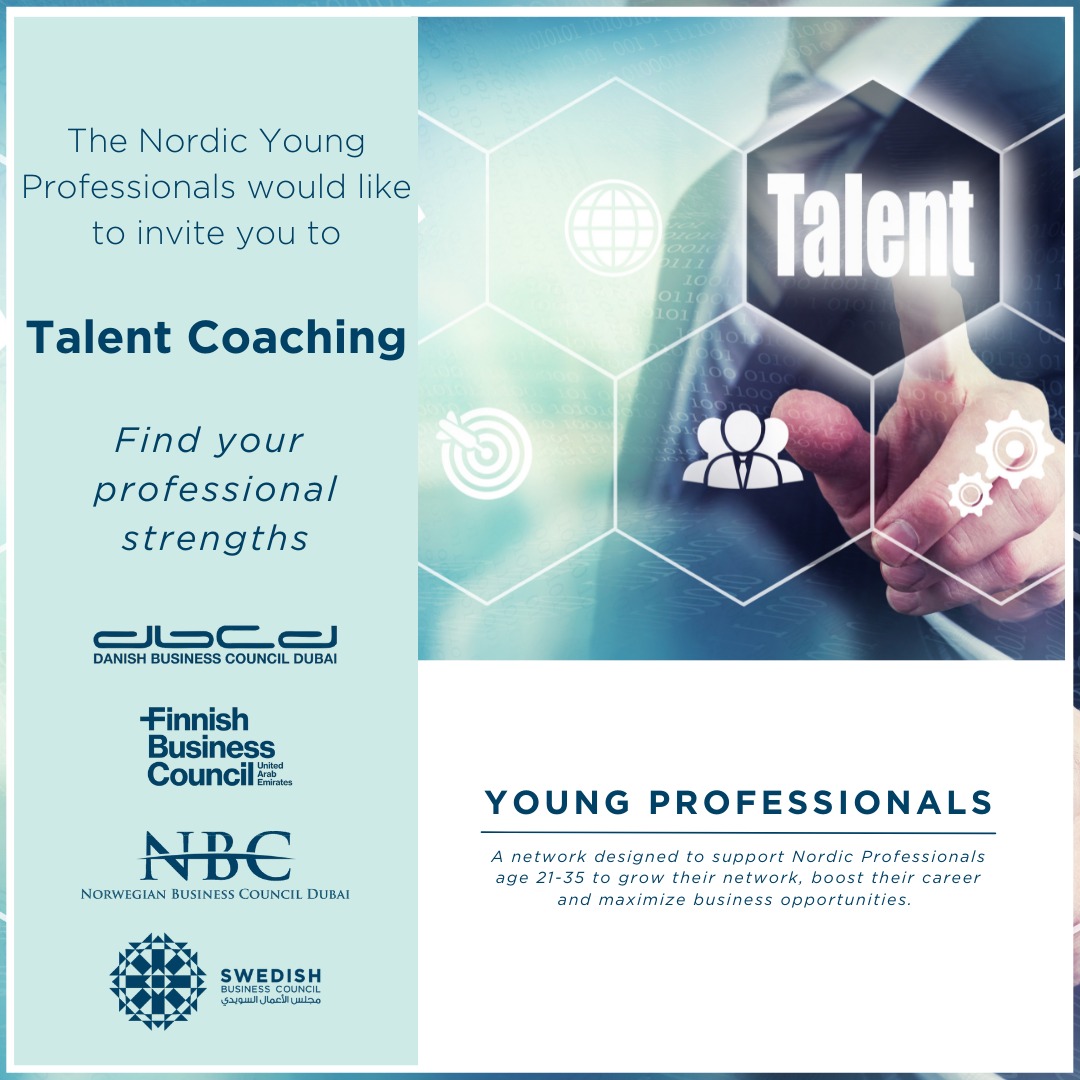 Talent Coaching – Find your professional strengths
The Swedish business council, in cooperation with the Norwegian business council, Finnish business council and Danish business council, would like to invite Nordic Young Professionals to Talent Coaching!
Before you can leverage your strengths, you need to figure out what they are. We all have individual talents and skills that make us unique in some way, but you may not be aware of your own skills or how to use them to achieve your personal and career goals.  Learn how to identify them and unleash your talents with Marie-Louise Ek, global HR leader and coach who specialises in talent development.
Speaker:
Swedish Marie-Louise Ek is the Senior Director HR Africa, Middle East, South Asia of Pepsi co who has more than 22 years of experience within HR and different companies around the world.
Agenda:
6:15 pm Registration
6:30 pm Interactive workshop with Marie-Louise Ek
7:30 – 8:30 pm Drinks and networking at Ciao Bella with 20% off on the á la carte menu.
Date: Wednesday 11th May
Time: 6:15- 8:30 pm
Venue: Viral Meeting Room, Media One Hotel, Media City, Dubai
Price: Free for Young Professionals of the Nordic Business Councils. AED 50 for all other memberships and pre-members. Pay for your own order at Ciao Bella.
RSVP before 9th May by filling in this link.
Any questions please email us: sbc@sbcuae.se