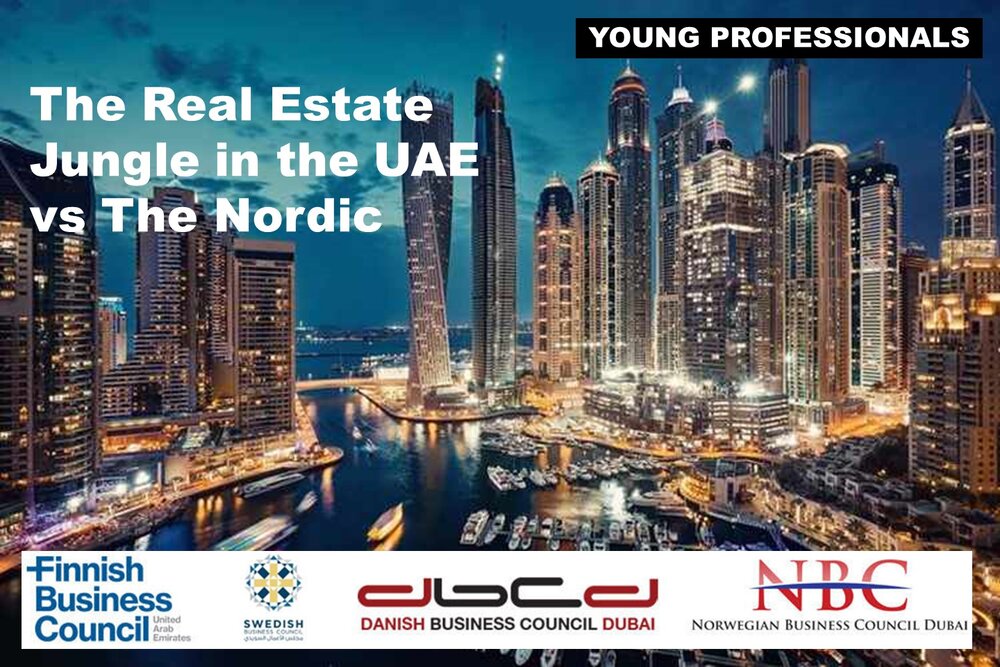 Real Estate in the UAE vs the Nordic – Your guide to navigate the property market
Young Professionals is finally back and we cannot wait to see you again for our first face to face event for the season.
The housing market is a jungle. Even more so during a pandemic, with fluctuating housing prices and rapidly changing markets. Is this the time to buy, rent or renegotiate with my landlord? How do I go about these things? What are the pros and cons of buying vs renting in the UAE and what does that process look like? Is it rude to ask for 50% off my rent right now?
Get valuable insight directly from the Swedish Real Estate Agent, Michael Ghaderi active in the region. The housing market in the UAE is constantly evolving and this is the time to make the most of it. We're excited to see you there!
This event is mainly aimed towards the Young Professionals (21 – 35 years old) of the Nordic Business Councils. If you are not yet a member you may email maria@nbcuae.org to purchase a membership.
Speaker:
Michael Ghaderi, Project Sales Manager, L I V Residence Dubai Marina, with over 6 years of real estate experience in the UAE.
Agenda:
6 – 6:45 pm Registration
6:45 – 7:30 pm Presentation
7:30 – 8 pm Q&A
8 pm Networking
(The event is conducted with current safety precautions in place.)
Date: Tuesday 15th September 2020
Time: 6 – 8 pm
Venue: Ella's Eatery, Palm Jumeirah, Dubai
Price: Free for Young Professionals, Professionals and Corporate Members as well as Nordic Members. Pre-Members: AED 75 incl VAT
Food and drinks can be ordered directly at Swedish owned Ella´s on the Palm (including meatballs and grilled salmon).
RSVP: email maria@nbcuae.org by the 13th Sept