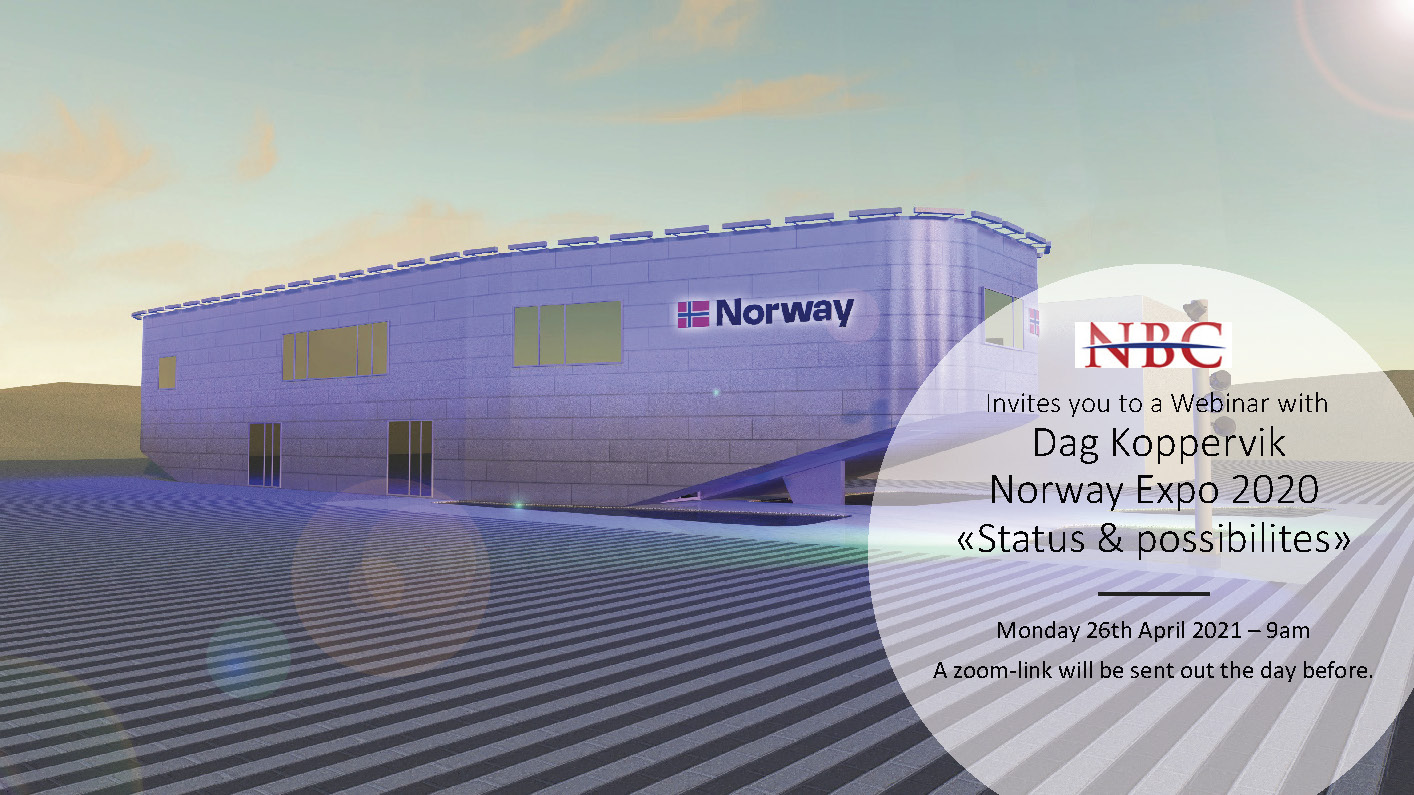 Norway EXPO 2020 – "Status & Possibilities"
26th of April at 9am Mr. Koppervik, Dty Commissioner General/Projector Director of Norway EXPO 2020 Dubai, will give us the latest updates!
There will be a Q&A session in the end.
Send an email to info@nbcuae.org for the link to join this Zoom webinar.