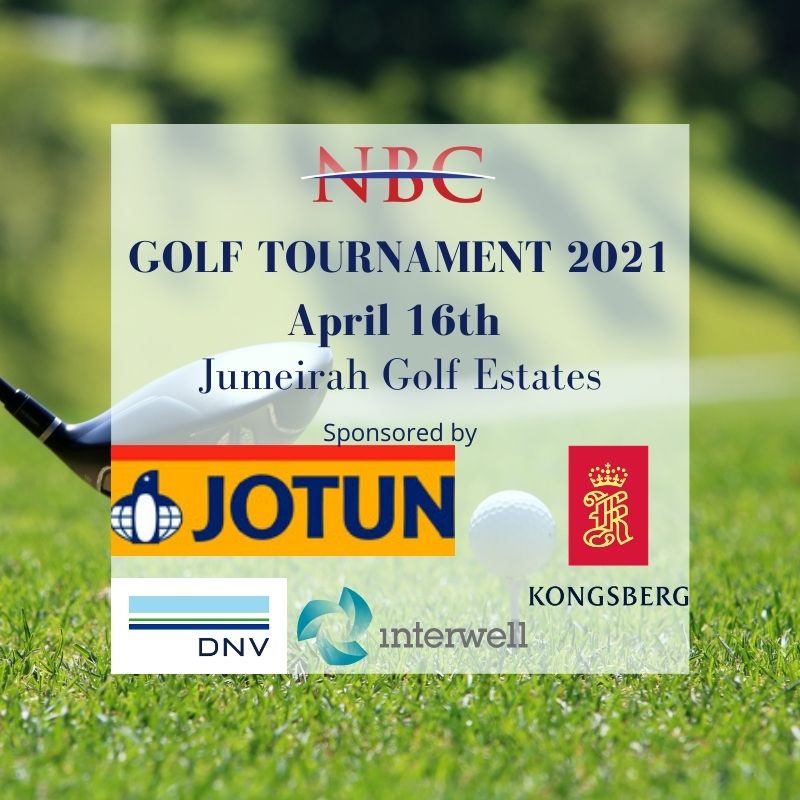 NBC Annual Golf Tournament
Please join us at NBC's annual Golf Tournament 2021 at Jumeriah Golf Estate.
This is a "Low key" event and just for fun so even if it is a while since you played golf please join us for a fun day out at the course.
If you are not a golf player, but would like a fun night out please join us for the dinner (you will also have a chance to wins some prices)
Date: Friday April 16th
Time: Registration from 11:30 AM
Tee off: 1:30 PM Shotgun
Format: Texas Scramble (Team of 4 playing the best ball)
Dinner (served) and rewards from 6:30 / 7.00 pm
Fee: 575 for NBC members / 725 for non-members NBC
"Sign Up / Renewal Offer" 800 incl 1 year NBC membership
(The fee includes green fee and dinner excluding drinks. To be paid cash on arrival)
Dinner only at AED 170 (members) / 220 (non-members)
Competition format: Scramble w 4 players
Handicap: max 28 for men and 36 for ladies.
Awards: prizes longest drive, closest to pin ++
Please RSVP as soon as possible and before April 4th to info@nbcuae.org  (including full name handicap, phone number, dinner / no dinner or dinner only).
We are looking forward to see you there!