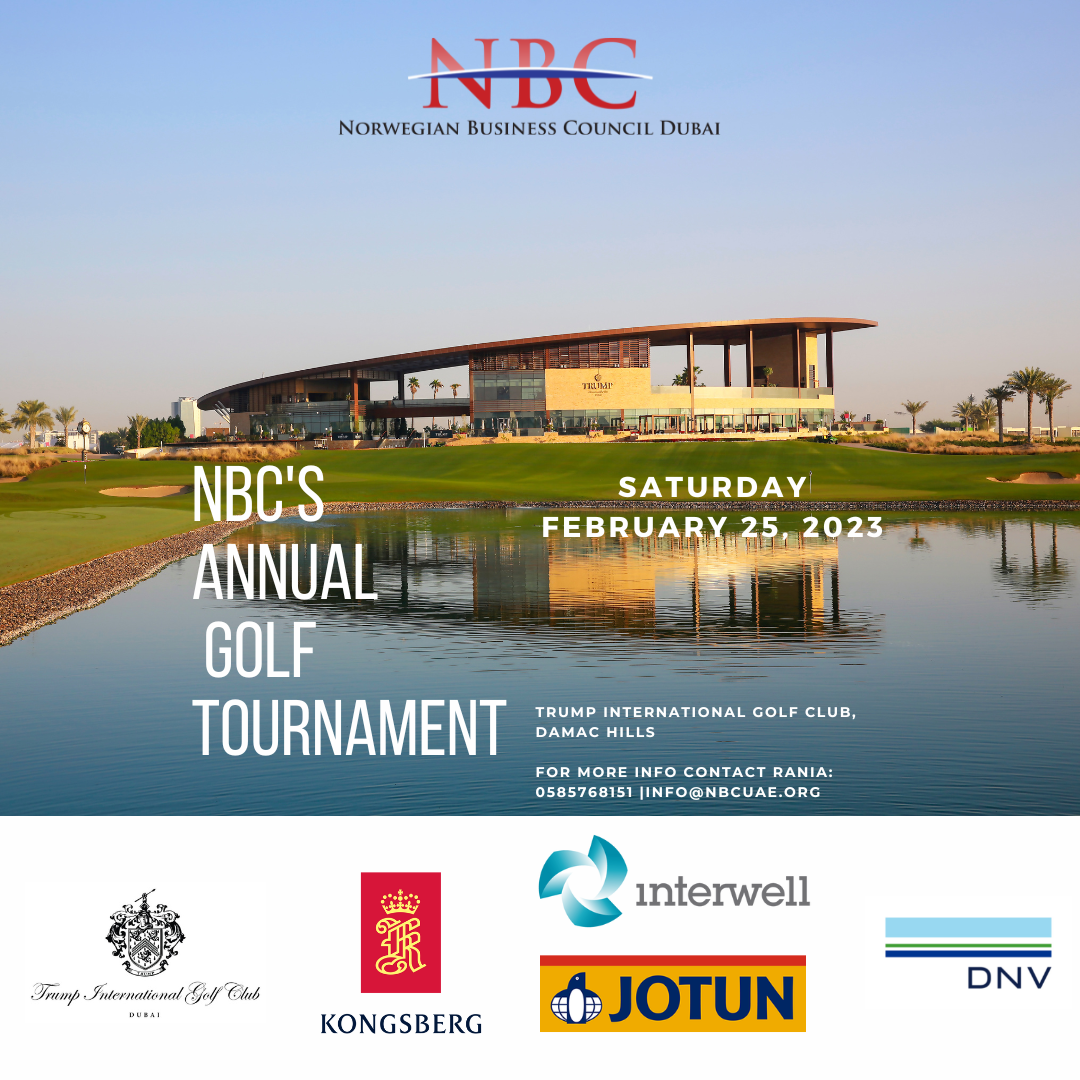 NBC Annual Golf Tournament
We Welcome you to NBC's Annual Golf Tournament 2023
SATURDAY 25TH OF FEBRUARY
We are pleased to invite you to the Annual NBC Golf Tournament! A great day and evening to network with colleagues, clients, and friends. We encourage golfers of all levels to join us for a fun day at Trump International Golf Course.
If you do not a play golf, but would like a night out in good company please join us for the dinner (you will also have a chance to win some prizes).
PROGRAM:
11.00 Registration followed by practice.
Between 12.00-12.50 Two tee start.
18.00 Awards Dinner (Outside).
Format: Texas Scramble (Team of 4 playing the best ball).
Dress code: Golf Club Attire
Venue: Trump International Golf Course
Price:
Fee: 595 for NBC members / 750 for non-members 
(The fee includes green fee and dinner excluding drinks).
Dinner only:  AED 130 members / 180 non-members
If you wish it is possible to purchase a drinks package in the evening:                                                                                                            Alcohol 3h: AED 260/Soft Drinks 3h: AED 130 (pay directly to the venue).
RSVP: By 10th of February to info@nbcuae.org                                                                                                                                            (please include full name, handicap, phone number, golf + dinner / dinner only).
Sponsorship: Should you like to join the event as an important sponsor, we now welcome you as a hole-in-one, Eagle, Birdie, Hole, Prize or Raffle sponsor!