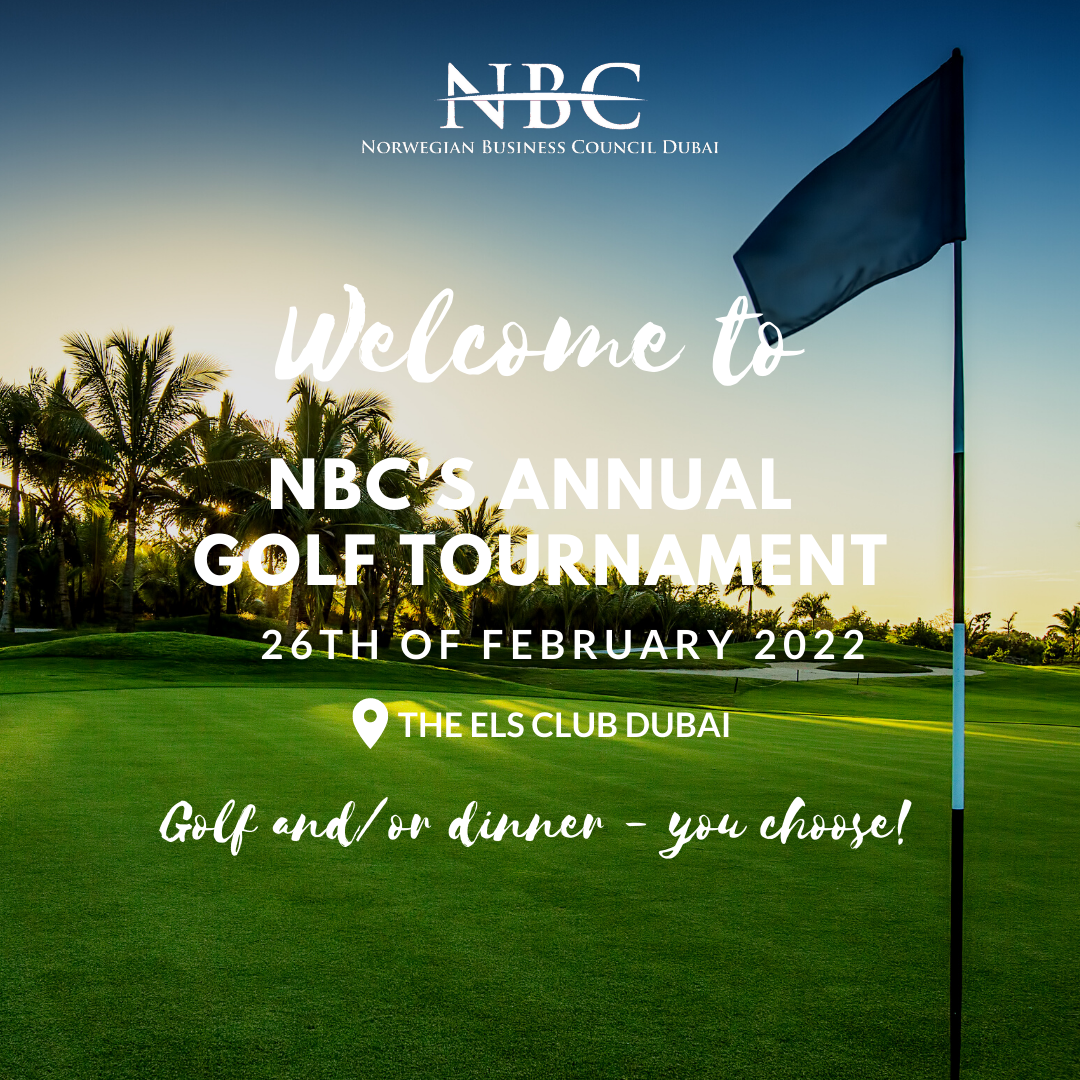 Golf Tournament-2022
Please join us at NBC's annual Golf Tournament 2022 at The Els Club
This is a "low key" event and just for fun so even if it is a while since you played golf please join us for a fun day out at the course.
If you are not a golf player, but would like a night out in good company please join us for the dinner (you will also have a chance to wins some prizes.)
Date: Saturday, Februar 26th
Time: Registration from 11:00 AM
Format: Texas Scramble (Team of 4 playing the best ball)
Handicap: Max 28 for men and 36 for ladies
Dinner and rewards from 6:30 / 7.00 pm
Fee: 595 for NBC members / 750 for non-members NBC
(The fee includes green fee and dinner excluding drinks.)
Dinner only:  AED 170 (members) / 220 (non-members)
Awards: prizes longest drive, closest to pin +++
Please RSVP as soon as possible and before February 11th here:
https://www.nbcuae.org/golf-tournament-2022/
or to info@nbcuae.org  (including full name handicap, phone number, dinner / no dinner or dinner only).
SPONSORSHIP
If you wish your company to be involved as a sponsor or give a prize, please contact us.
Email: info@nbcuae.org
Phone: 050 9076472 (Karen Guldbrandsoy)
Welcome!