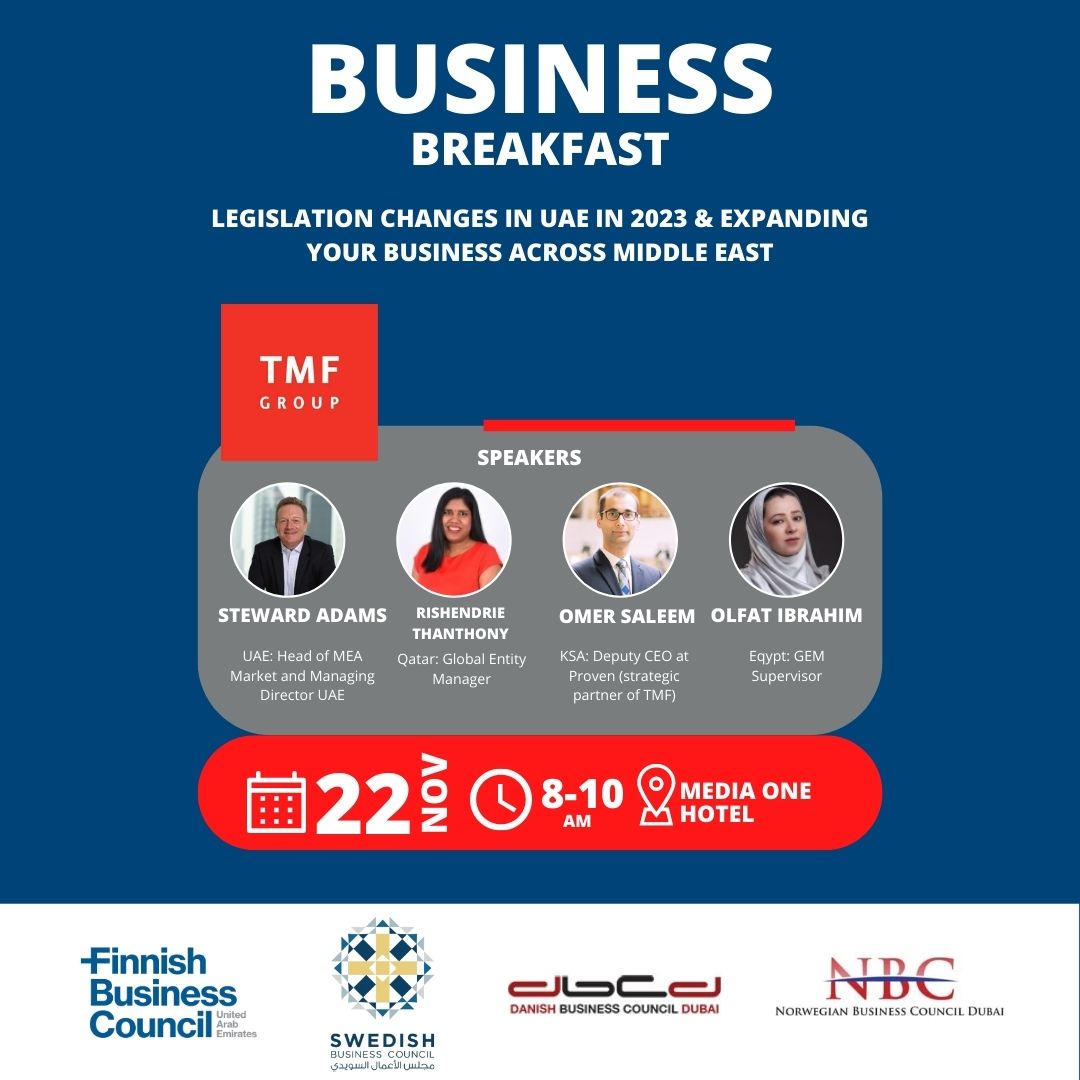 Business Breakfast: Legislation changes in UAE 2023 & expanding your business across Middle East
Together with FBC's corporate member TMF Group, we would like to invite you to our next Business Breakfast event. During this informative session you will learn about the anticipated legislation changes in UAE for 2023, as well as what to consider if you are planning to expand your business in the Middle East.
Agenda:
8am – 8.15am Registration
8.15am-10am
·       Anticipated legislation changes in 2023 in UAE
o   General overview
o   Employment Law – what could be the Employer and Employee impact
·       Data at your fingertips on End of Service Gratuity and Savings Schemes
·       Expanding across the middle east: what to consider when setting up your business in KSA, Qatar and Egypt
·       Q&A
 Speakers:
–        UAE: Stewart Adams, Head of MEA Market and Managing Director UAE and Lauren Hill, Relationship Manager Employee benefits
–        Qatar: Rishendrie Thanthony, Global Entity Management (GEM) Practice Lead MEA
–        Egypt: Olfat Ibrahim, GEM Supervisor Egypt
–        KSA: Omer Saleem, Deputy CEO at Proven (strategic partner of TMF in KSA)
Price: 50 AED for members of the Nordic Business Councils, 100 AED for non-members. Price includes talk and a light breakfast.
Register to info@nbcuae.org by 17 November
Warm welcome!