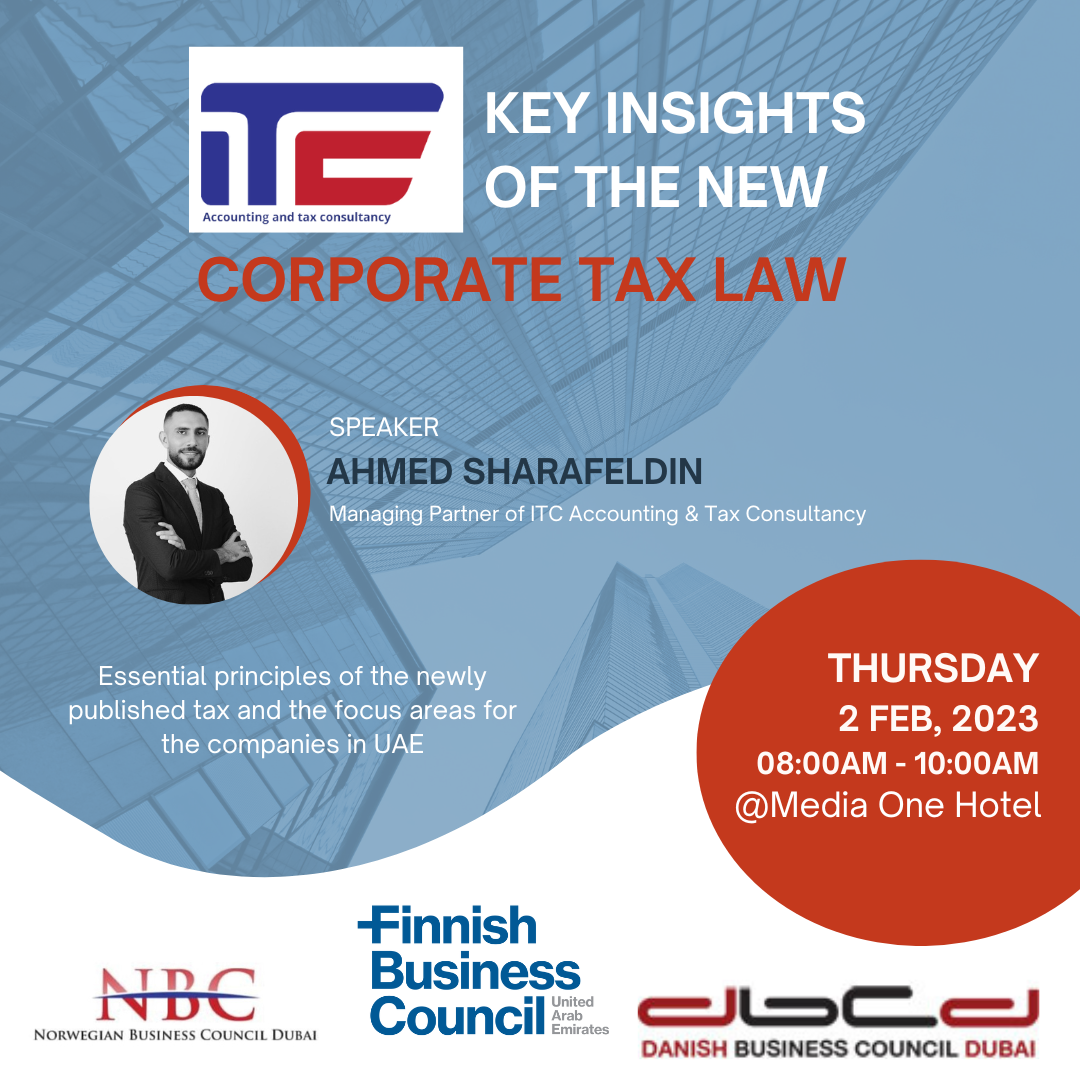 Business Breakfast – Key Insights on the New Corporate Tax Law
The much-awaited Corporate Tax was made public on 9th of December 2022. Federal Tax Authority has released Federal Law on UAE Corporate Tax "Federal Decree-Law No. 47 of 2022 on the Taxation of Corporations and Businesses. Together with our member ITC Accounting & Tax Consultancy we are organizing a Business Breakfast to help you understand how Corporate Tax will affect your business, and how you should start preparing, ITC Accounting & Tax Consultancy is going to make a presentation in which their Managing Partner, Mr Ahmed Sharafeldin, will highlight the key principles of the newly published tax and the focus areas for companies located in UAE.
Agenda:
Part 1 – Imposition of Corporate Tax  and Applicable Rates
Part 2 – Key Features
Exempt Person
Taxable Person and CT Base
Free Zone Person
Calculating Taxable Income
Exempt Income
Reliefs & Deductions
Connected Person
Tax Groups and more
Part 3 – Q&A
Speaker:
Ahmed Sharafeldin – Managing Partner of ITC Tax Consultancy
Time and place: 2 February, 8am-10am, Media One Hotel, Media City
Price: 75 AED for members of Nordic Business Councils, 100 AED for others
Price includes a light breakfast
Register to info@nbcuae.org by 26th of January
Warm Welcome!