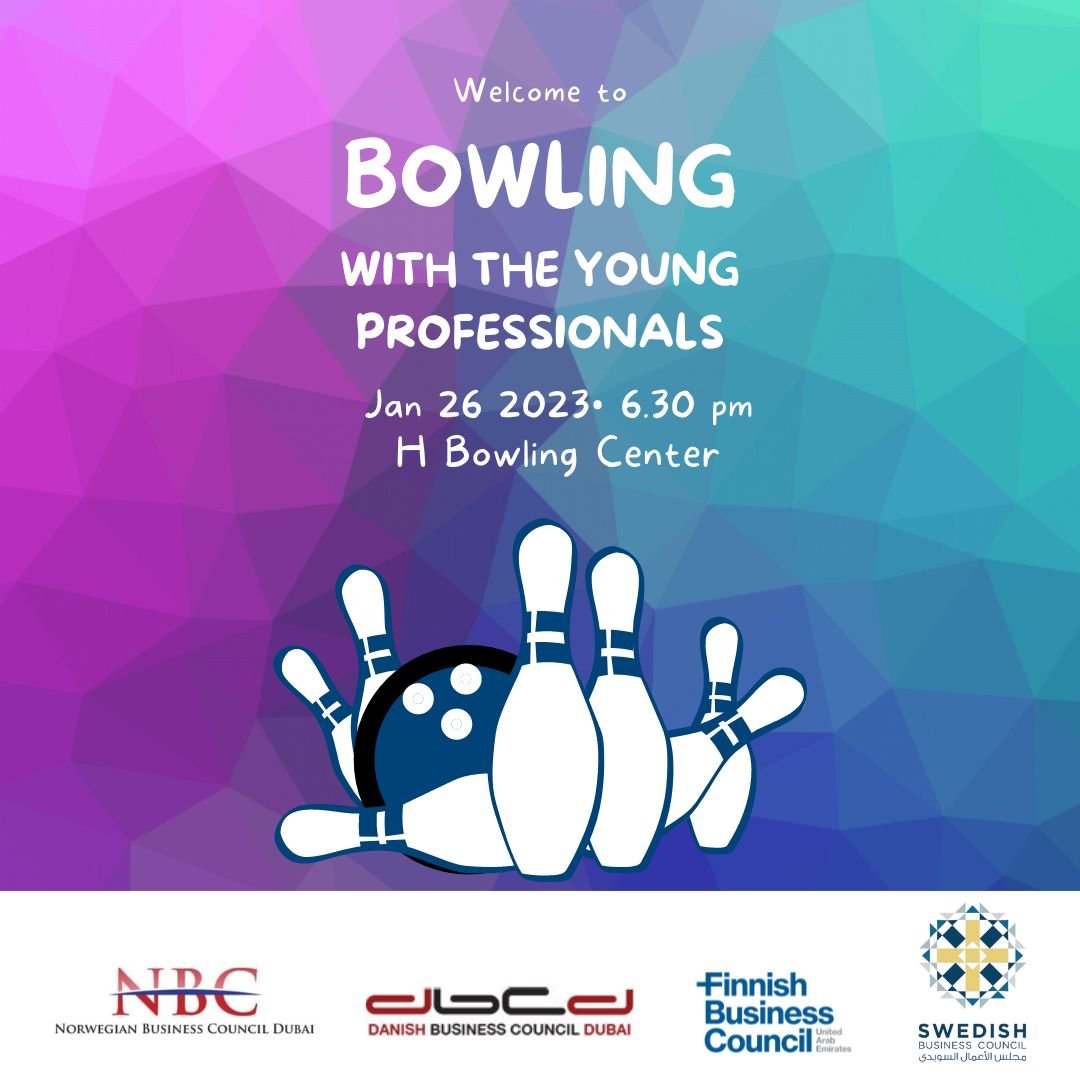 Bowling with the Young Professionals
Joins uf or a fun evening of Bowling together with Mika Koivuniemi, who is the head coach for the UAE national bowling team. Mika will explain the basics of bowling, how to choose the correct ball, how to roll the ball etc. He will also share his best tips with each participant individually. If we are lucky we might even see some of his trick shots!
Place and time: 26 January 6.30pm onwards (bowling lanes are booked from 7pm-8pm)
H Bowling Center, Dubai Maritime City, Port Rashid
Price for Young Professionals and members of the Nordic Business Councils: 60 AED
Price for non-members: 100 AED
Please wear rubber shoes or if you prefer you can rent bowling shoes free of charge. After the bowling there is food & beverage available for purchase. Limited spots available!
Warm welcome!
Mika Koivuniemis impressive list of merits:
UAE  National teams head coach 2015-
PBA (Professional Bowlers Association) career: (1999-2015)
14 titles including 3 Majors (2000 Masters, 2001 US Open, 2011 Tournament of Champions)
2 time Player of the year 2004 & 2011
PBA50 US Open champion 2018
1991 World Champion
1996 World Team Cup champion
Over 20 medals in World/European championships
Bowled in Finland men's national team in 4 different decades
International tournament winner in 22 different countries
PBA Hall of Fame
Suomen Urheilun Hall of Fame #71